2011 Christmas Tree Designs and Decor Ideas. The top trends for the 2011 Holiday season. If you're like me, than you can't wait to gather your family and decorate the Christmas tree. This years trends are merrier than ever, and there's wonderful ideas for everyone to try. From the extravagant look of larger than life ornaments, to using natural elements like a tree full of pine-cones. Look below for the top tree decorating trends of the season.
Colored Trees – From white to pink, to look of colored trees are making a big statement this holiday season.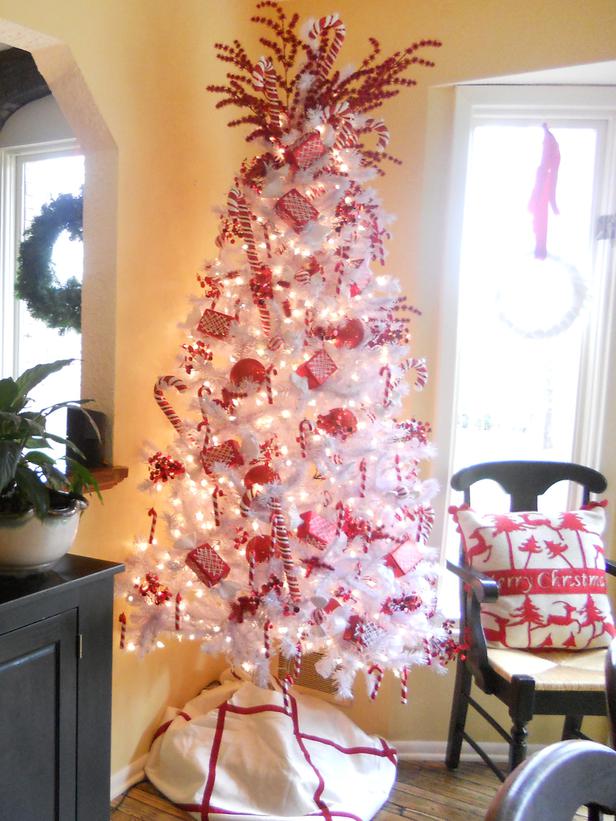 Metallic Christmas Tree – sparkle is definitely in this season.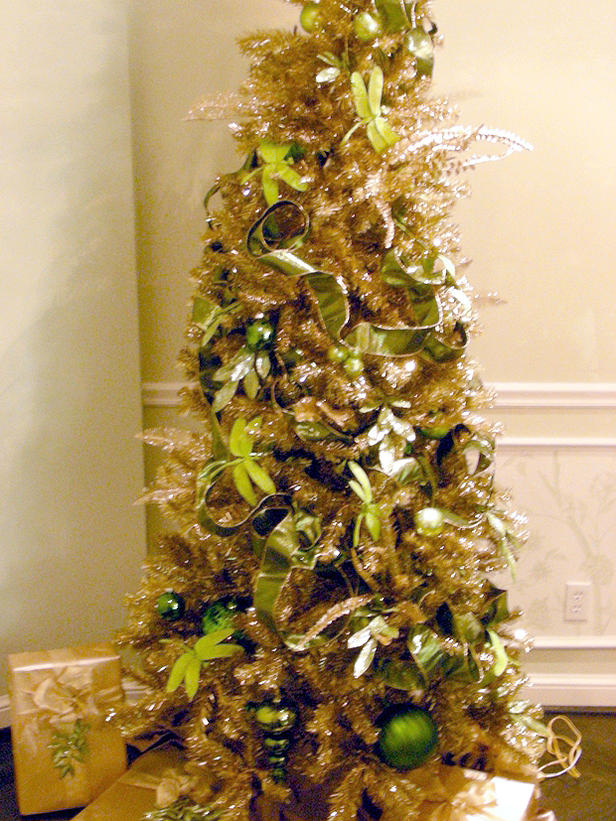 Oversized Ornaments – great from adding volume to any tree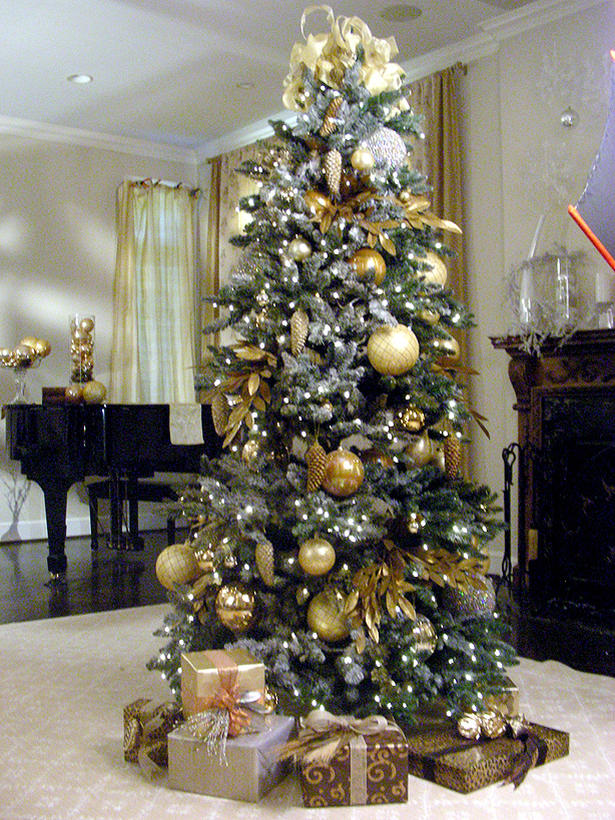 Ribbons– Wrap your tree in ribbons for a fun full traditional style tree.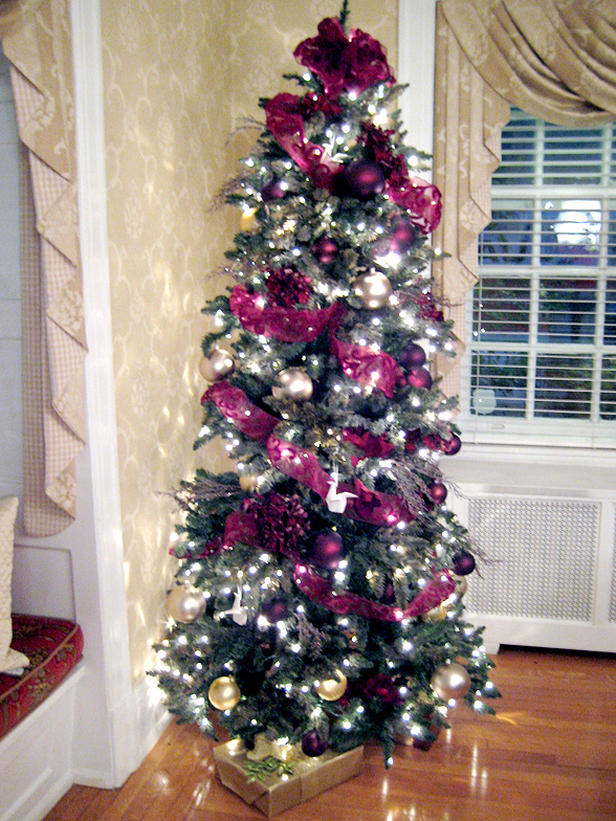 White Decorations – One of the most popular hues for Christmas tree decorating.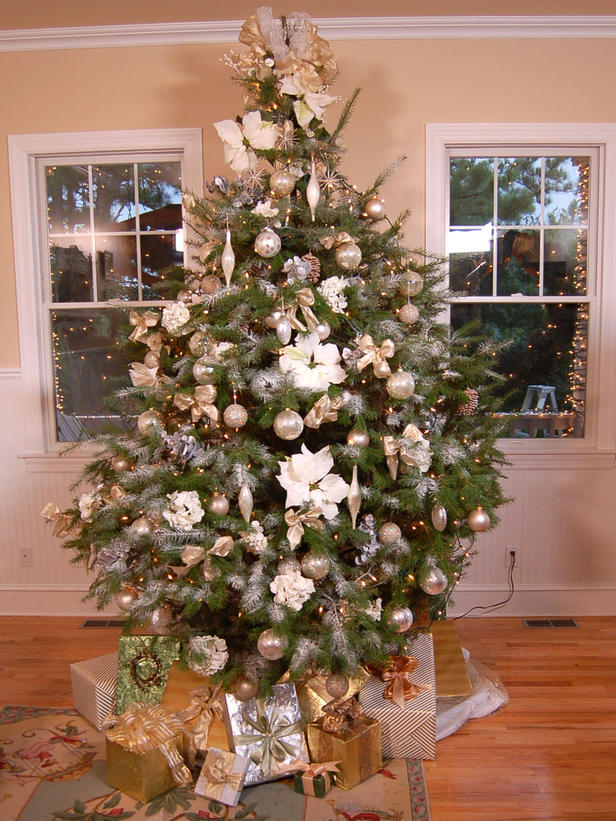 See More Ideas Below
The Patriotic Tree – decorate your tree in blue, red and white hues.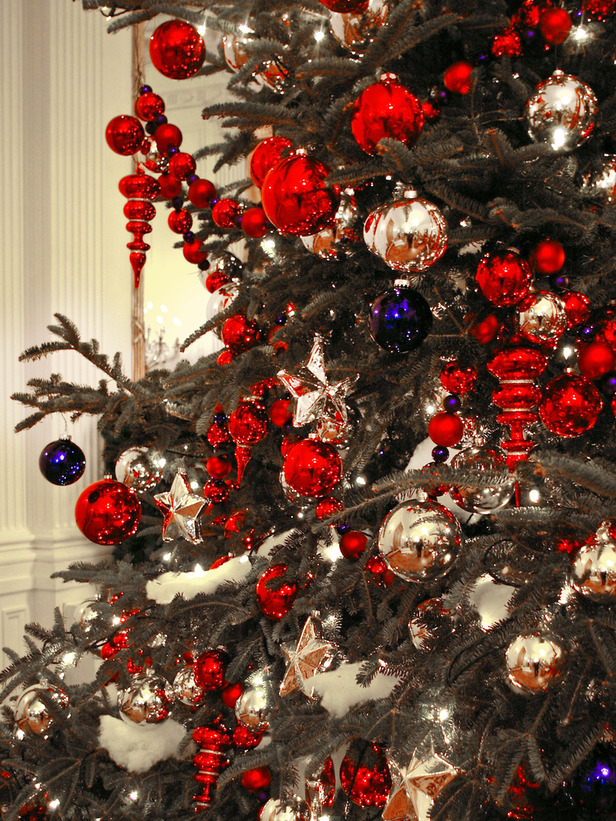 Gold Decorations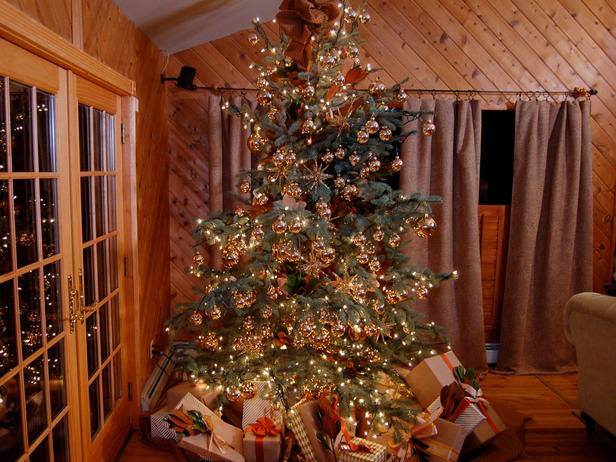 images from hgtv