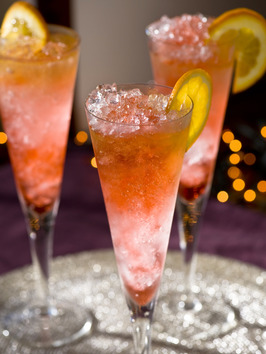 New Years Eve Midnight Cocktail Toast Recipe. If you're hosting a New Years Eve party this season, and you want a tasty cocktail for your guests to toast to at midnight, look below for a great recipe to feed your taste-buds.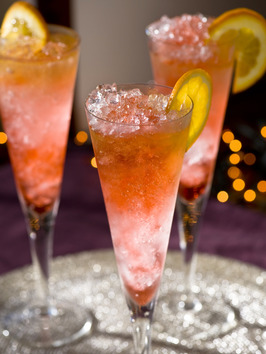 Single serve
Ingredients:
4 oz. champagne (reasonably priced non-vintage champagne is fine)
1/2 oz. cognac
1/2 oz. Grand Marnier
dash of Campari
orange wheel (garnish)
crushed ice
Preparation:
1. Fill a large chilled wineglass with crushed ice.
2. Add the following in exactly this order:
Champagne
Cognac
Grand Marnier
Campari
3. Garnish with an orange wheel.